Policy Statement
This event is being organised by a local committee of musicians and jazz fans.
Our aim is to promote jazz on the Isle of Wight. Members of the committee will not receive any financial reward. Inspected accounts will be made available on request.
The committee will cover the cost of the main venues and headline acts. This will be funded by sponsorship, ticket sales and other fund-raising activities.
Any subsequent profits will go towards funding future events.
We will encourage other performances during the period. However, we will not act as agents. It will be the responsibility of the performers and venues to negotiate between themselves.
double click to hide
Shane Forbes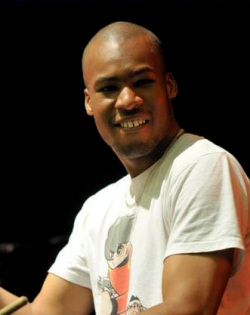 Shane Forbes is one of the most requested drummers in UK. At the age of 24 he is playing with famous bands and musicians in England and all Europe.
He has won the Jazz Radio Station price (by Yamaha ) as best talented musician.
He is a member of "Empirical", who won the North Sea Jazz Festival Prize as best new band in 2007.
They are recording for Courtney Pine's Destin-E Records. Yet so young , he has collaborated with some of the main jazz musicians of the UK jazz scene. Some of them are: Jean Toussaint, Billy Jenkins, Claire Martin, Robert Mitchell, Mike Carr, Soweto Kinch.
Watch Shane's drum solo at Spicejazz
Shane Forbes Interview